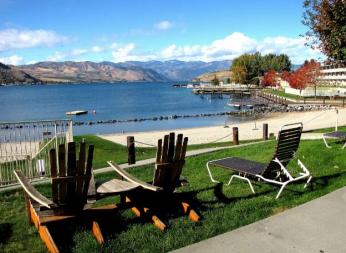 Campbell's Resort on Lake Chelan
104 W Woodin Ave
Chelan, Washington 98816
(509) 682-2561
Confirmation Number: 329235

Resort Registration Deadline:
Aug 31, 2016
Date/Time: Oct 11, 2016 - 8 am
Event Fee: $79
Golf Cart: $0
Bear Mountain Ranch Golf Resort, 1050 Bear Mountain Ranch Rd, 509-682-8200
Includes golf cart. 8 am tee time.
Date/Time: Oct 11, 2016 - 6 pm
Event Fee: $22
Golf Cart: $0
Join your friends at Don Morse Park for a picnic dinner (hoagie sandwich, chips, drink and dessert) before you team up for a round of Putt Putt on an 18-hold championship golf course.
70th Annual Shellfish Conference Call for Presentations
The 70th Annual Shellfish Conference & Tradeshow is October 11-14, 2016 in Chelan, WA. Abstract titles due May 5, 2016. Full Abstracts due June 30, 2016. Call for Presentations