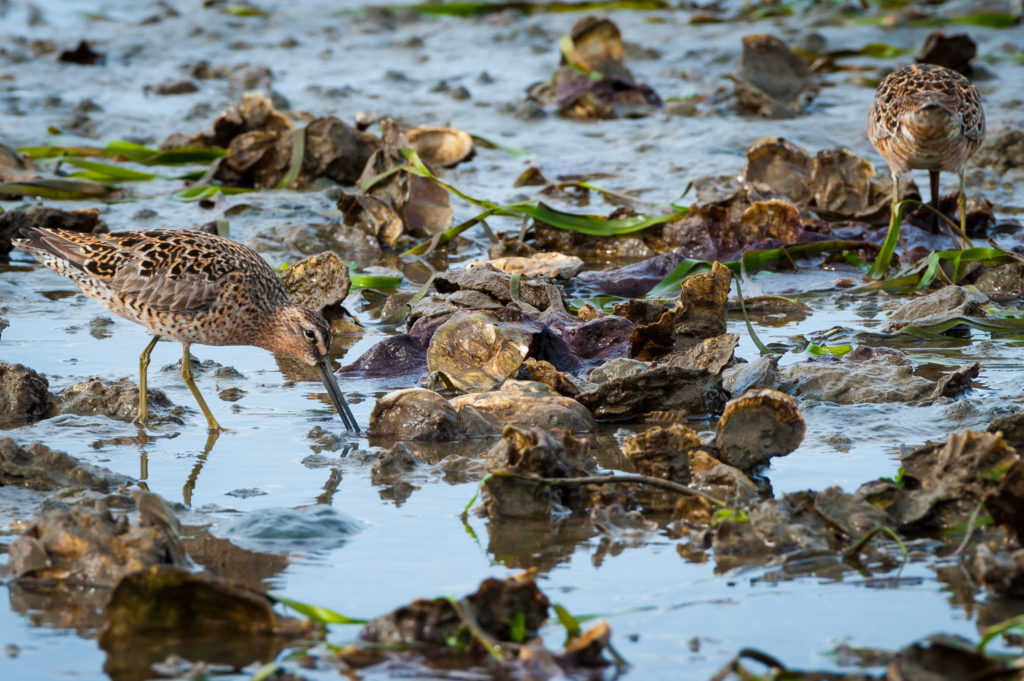 Brian Kingzett is the winner of May's Ecosystem Services Photo Contest and $100!!
Here, he shows Short Billed Dowitchers feeding in a complex of eelgrass and oysters at Goose Point Oysters in Willapa Bay. This complex of oysters and eelgrass produces biofilms and habitat for numerous small prey items for foraging shorebirds.
Submissions for the next photo contest are due on the June 15th. The contest is open to the public. Find more information here: http://pcsga.org/ecosystems-services-photo-competition/ — with Brian Kingzett at Willapa Bay.