Admin Assistant Job Description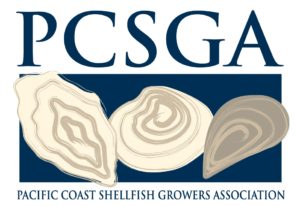 The Pacific Coast Shellfish Growers Association (PCSGA) is a non-profit organization that supports producers of mussels, clams, oysters, and geoduck in the states of Alaska, Washington, Oregon, California and Hawaii. The Association, based out of Olympia WA, is governed by an executive board and is staffed by four employees. PCSGA advocates on behalf of a healthy marine environment, builds relationships with state and federal agencies, and supports industry research. The function of the Executive Administrative Assistant is to support the daily administrative functions of the Pacific Coast Shellfish Growers Association and its members.
To be considered, interested applicants must submit a letter of interest describing your specific skills and qualifications, a current resume detailing experience and a list of three references, with at least one of the three being a direct supervisor. Incomplete applications will not be considered. Materials should be emailed to Conniesmith@pcsga.org.