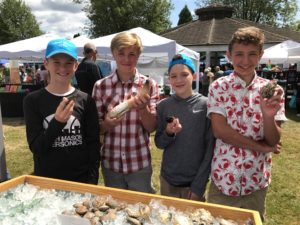 PCSGA had a great day at Allyn Days & Geoduck Festival last Sunday! Thank you to all the volunteers and staff who were a part of this event. We enjoyed all the smiles and conversation about #geoduck and the shellfish industry. And big thanks to Taylor Shellfish Farms for cooking lunch at the event!!
#DigWAshellfish #digaduck #lowtide #digdeep #giantclam #geoduckwonton #locallygrown #sustainablefood
Washington State Department of Agriculture
Washington Grown
Washington Department of Fish & Wildlife
The Nature Conservancy in WashingtonThe Port Of Allyn
Geoduck Restaurant & Lounge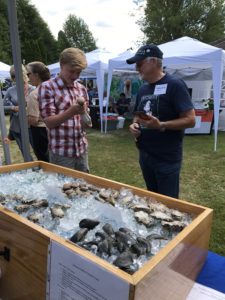 Volunteer Dan Hansen explaining the geoduck to a young event attendee.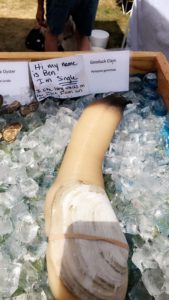 Ben the Geoduck is the star of the show much to the delight of several young visitors.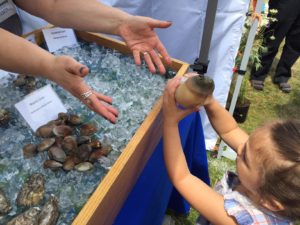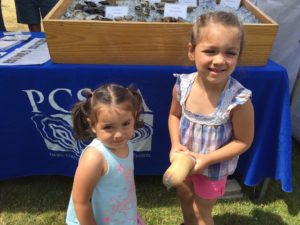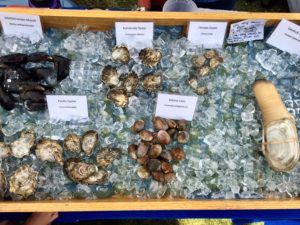 Thank you to Taylor Shellfish Farms for donating the animals for our ice table.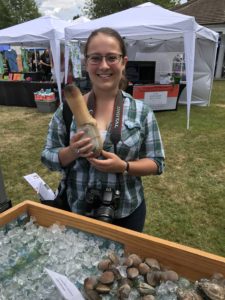 Special thank you to Reporter Dan Kampa from the Shelton-Mason County Journal for taking the time to visit our booth & for featuring PCSGA in the Journal, front page no less, see below. (dana@masoncounty.com) .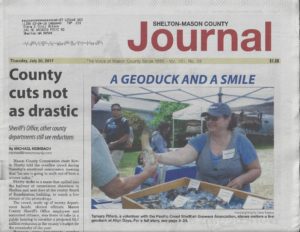 Staff member Tamara Piñero, Administrative Assistant @ PCSGA.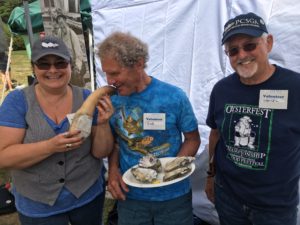 Staffer Tamara with Volunteers Rob Snyder & Dan Hansen.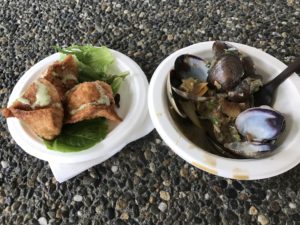 Geoduck wontons, sliders, sushi & steamer clams from the Taylor Shellfish Farms food booth, featuring Xinh's & The Boat House on North Bay in Allyn, WA.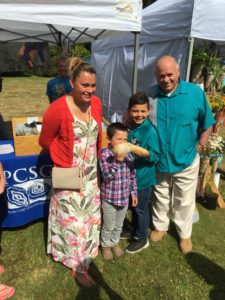 Families having fun at the PCSGA booth with our star, Ben.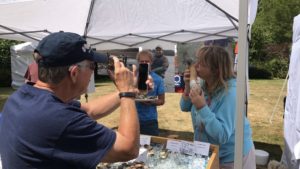 Always a fun & surprisingly popular feature of the booth are the geoduck kissing photos. We had many takers!