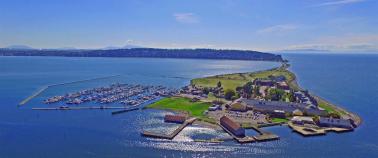 Semiahmoo Resort
9565 Semiahmoo Pkwy
Blaine, Washington 98230
(360) 318.2000
www.semiahmoo.com
Resort Registration Deadline:
Aug 17, 2018
Use code 'PCSGA2018' when booking online or by phone
Date/Time: Sep 17, 2018 - 8:00AM
Event Fee: $85
In honor of our friend and founder of Norplex Inc., Ralph Schley, the annual Schley Golf Scramble will be held at the Semiahmoo Golf & Country Club. The fee covers golf and cart. Pre-registration required. Prizes awarded!
Japanese Fish Printing Workshop
Date/Time: Sep 17, 2018 - 7:00 pm
Event Fee: $75
Experience the Japanese art of fish printing through this hands-on, 2-hour workshop with Gyotaku artist Bruce Koike. All materials including real fish are provided. This workshop will focus on printing finfish. Enrollment is limited to 12.
72nd Annual Shellfish Conference Call for Presentations