January 2014 - Mat Bulldis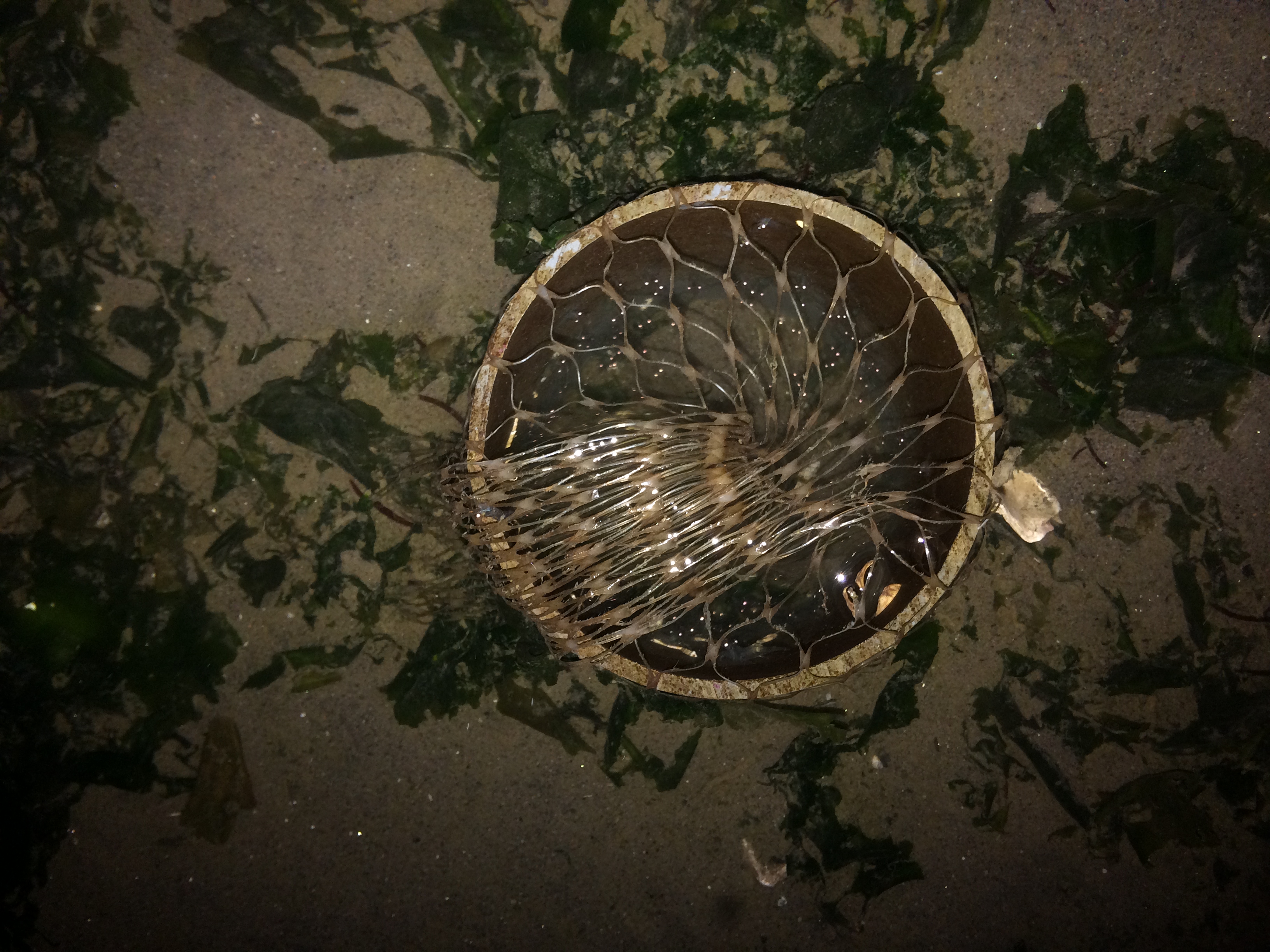 Mat's photo shows a geoduck tube and how it serves as a shrimp refuge. Photo taken in Nisqually Reach, WA
February 2014 - Linda Schaffel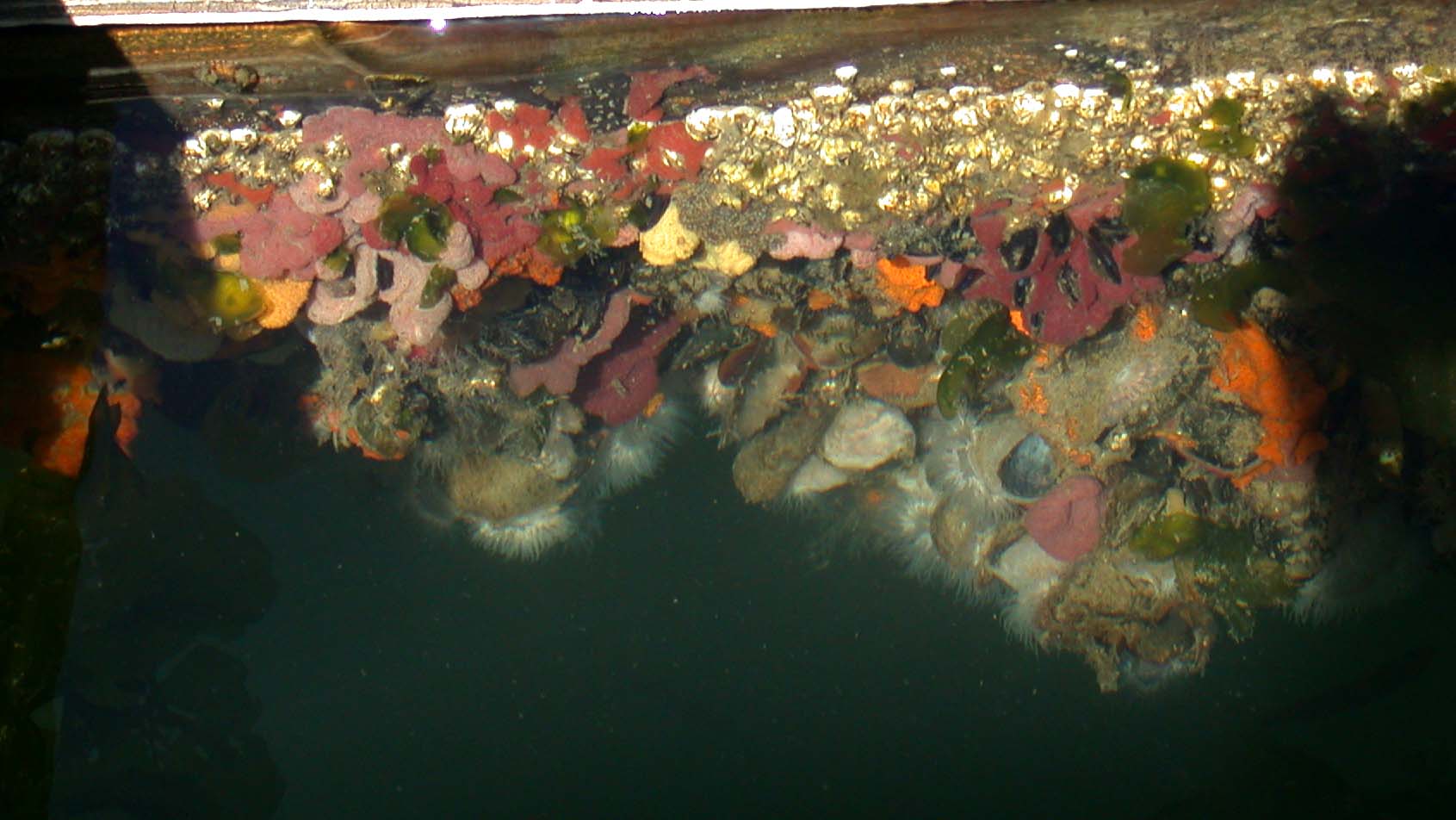 Linda's photo depicts habitat and protection provided by mussel rafts. The diverse layers of organisms throughout the rafts are incredible. These pictures were taken from above the surface looking into the water. Photo taken in Olympia, WA.
March 2014 - Weatherly Bates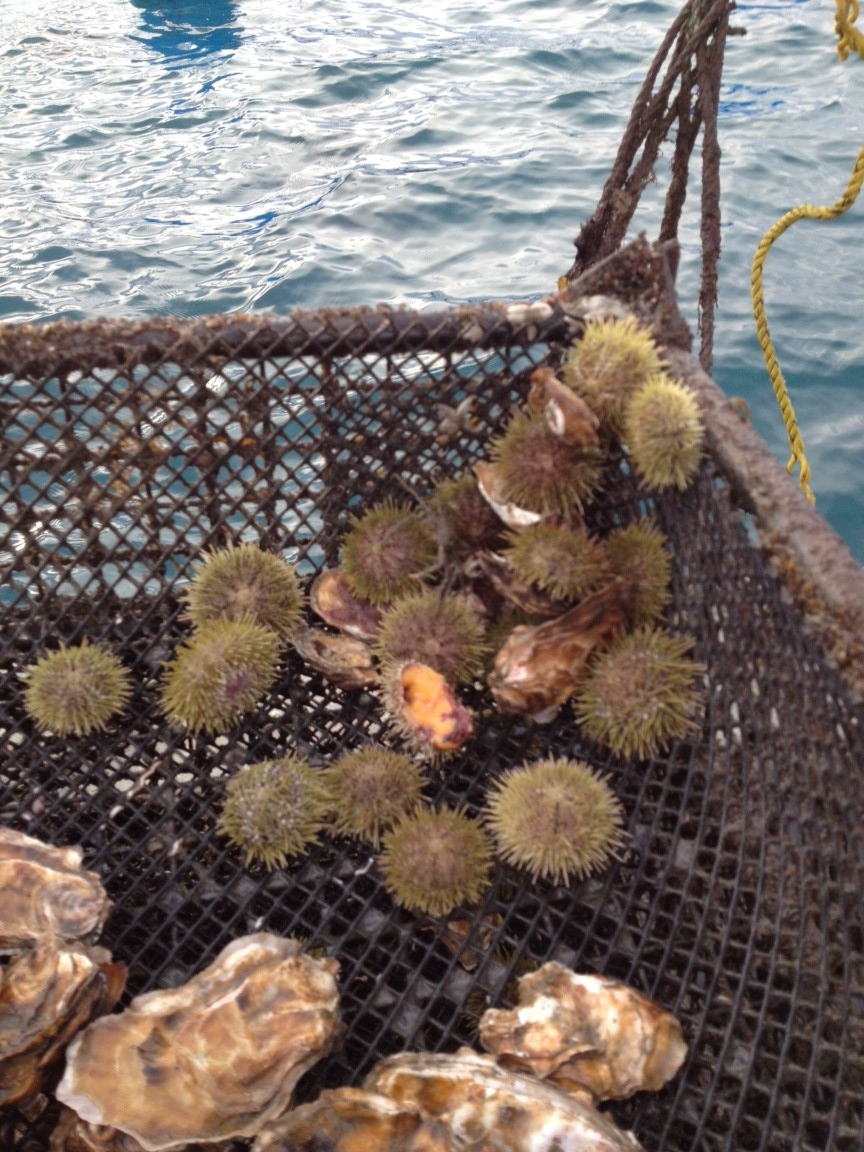 Weatherly's photo is of oyster cages and how they are great urchin habitat. The grazing urchins help keep our cages and oysters clean. Photo taken in Homer, AK.
April 2014 - Matt Smith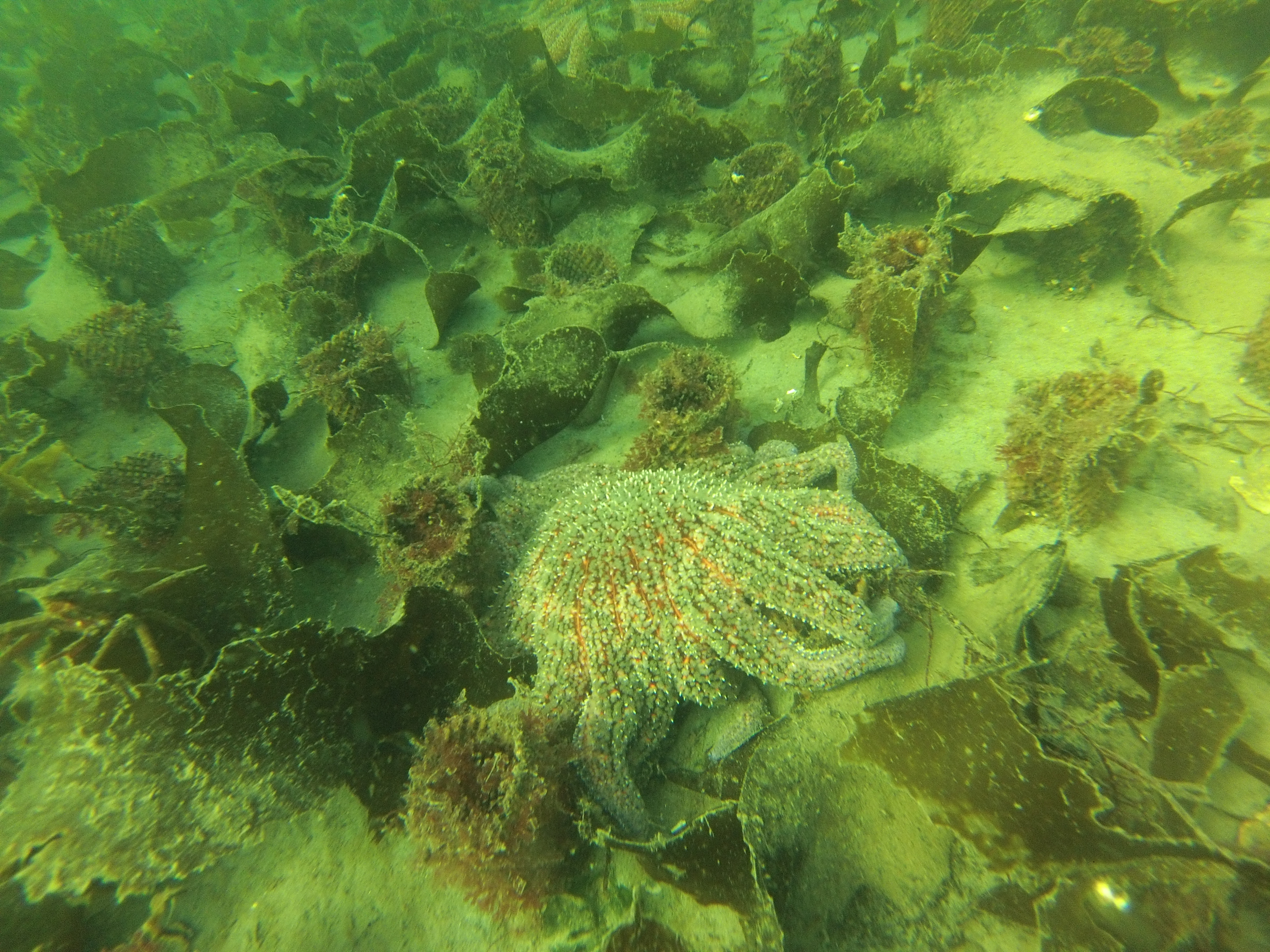 Matt's photo is of how micro-habitat amongst sleeves used for geoduck farming supports many species of macroalgae, crustaceans, echinoderms, and sponges.
May 2014 - Brian Sheldon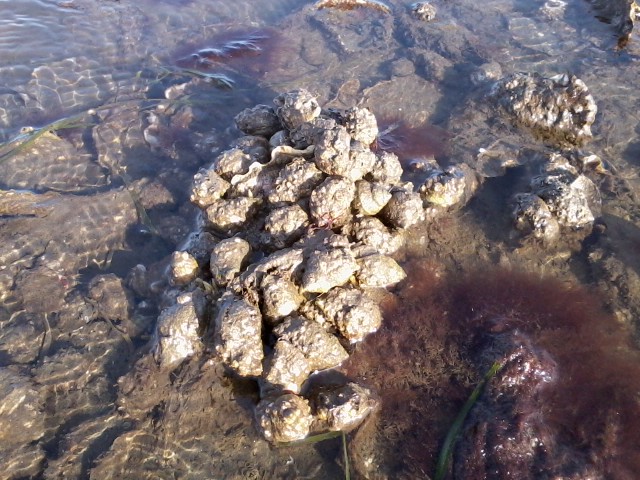 Brian's photo is of native drills gathering for spawn on a single oyster on one of their bottom culture beds. They rely on oyster, or other shells, to spawn and lay eggs. Photo taken in Ocean Park, WA.
June 2014 - Larry Morgan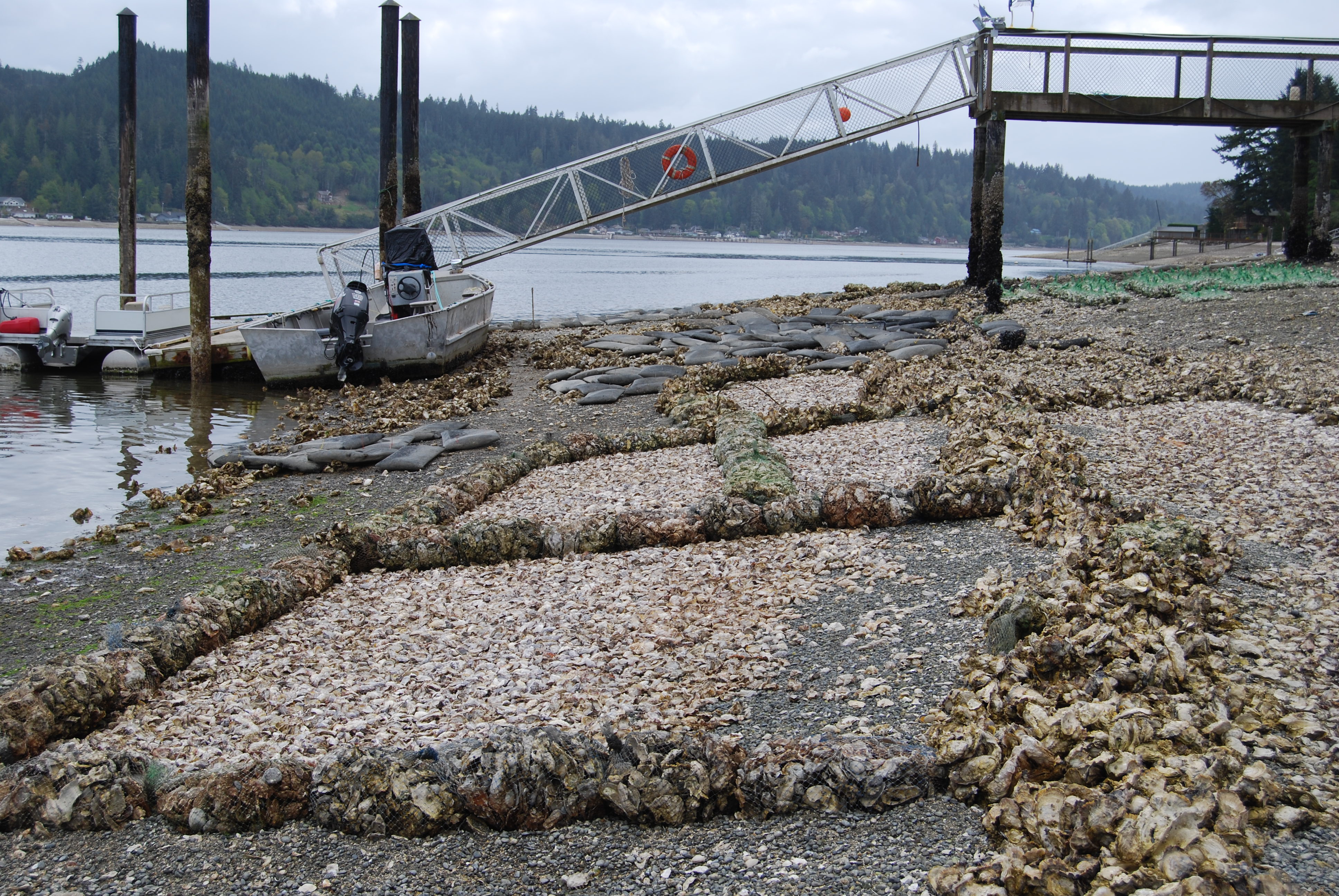 Larry's photo shows the bags of shells used as burms to hold seed oysters inside the nursery and how they catch thousands of natural oyster spat during the spawn. The nursery creates habitat for fish, crabs, eels, and an abundance of marine plants and animals. Photo taken in Belfair, WA.
July 2014 - Sue Shotwell
Sue's photo shows how every day, during low tide, pairs of Great Blue Herons travel from a rookery at the head of Henderson Inlet to gather on the Nisqually Indian Tribe oyster farm. Whether the oysters are grown on the ground or suspended, the habitat they provide for smaller invertebrates draws forage fish who directly benefit from the abundant food source. Photo taken in Olympia, WA.
August 2014 - Nicole Gilmore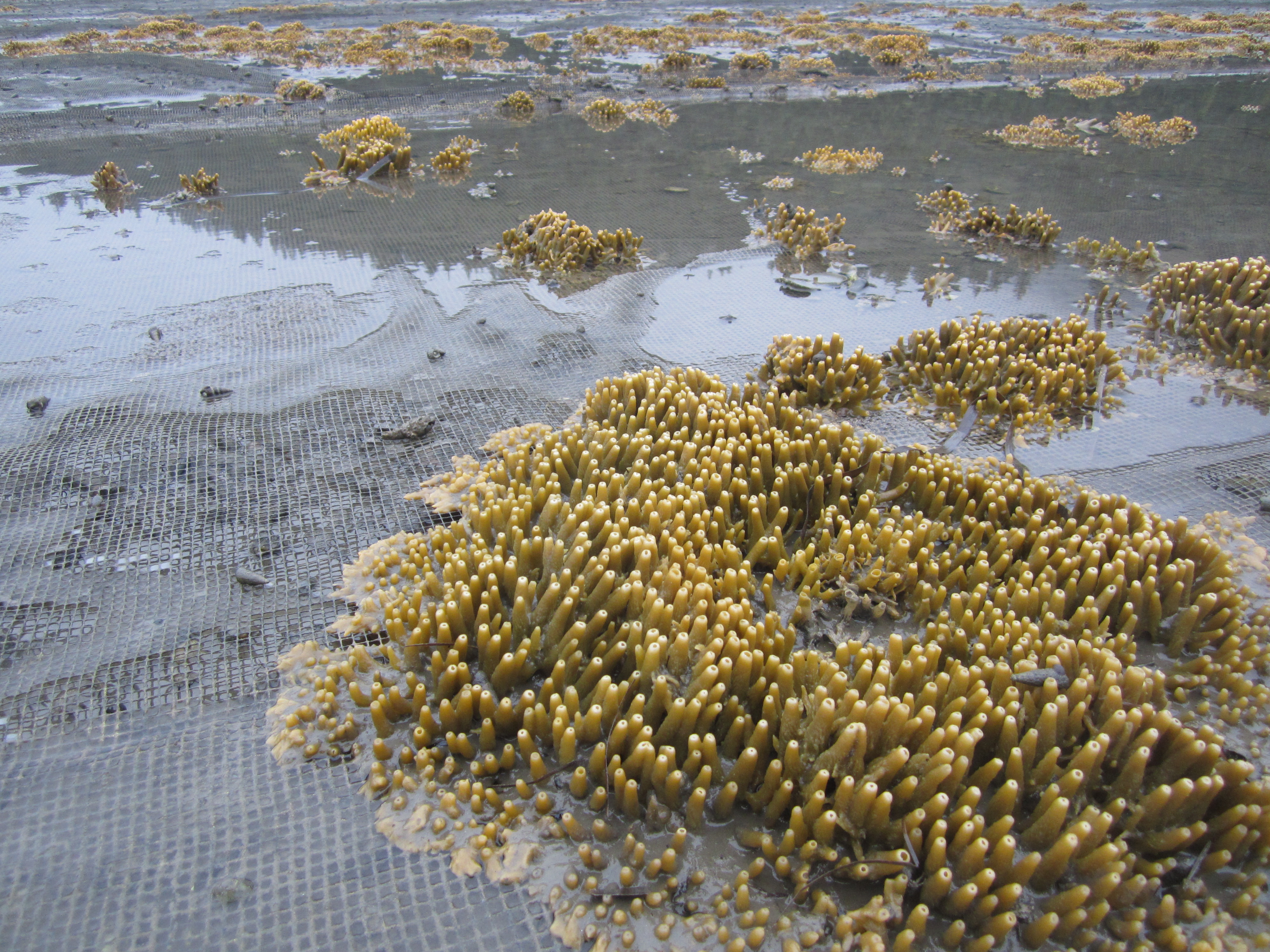 Nicole's photo shows lots of sponges (possibly breadcrumb sponges) using clam nets for habitat. Photo taken in Bellingham, WA.
November 2014 - Brian Phipps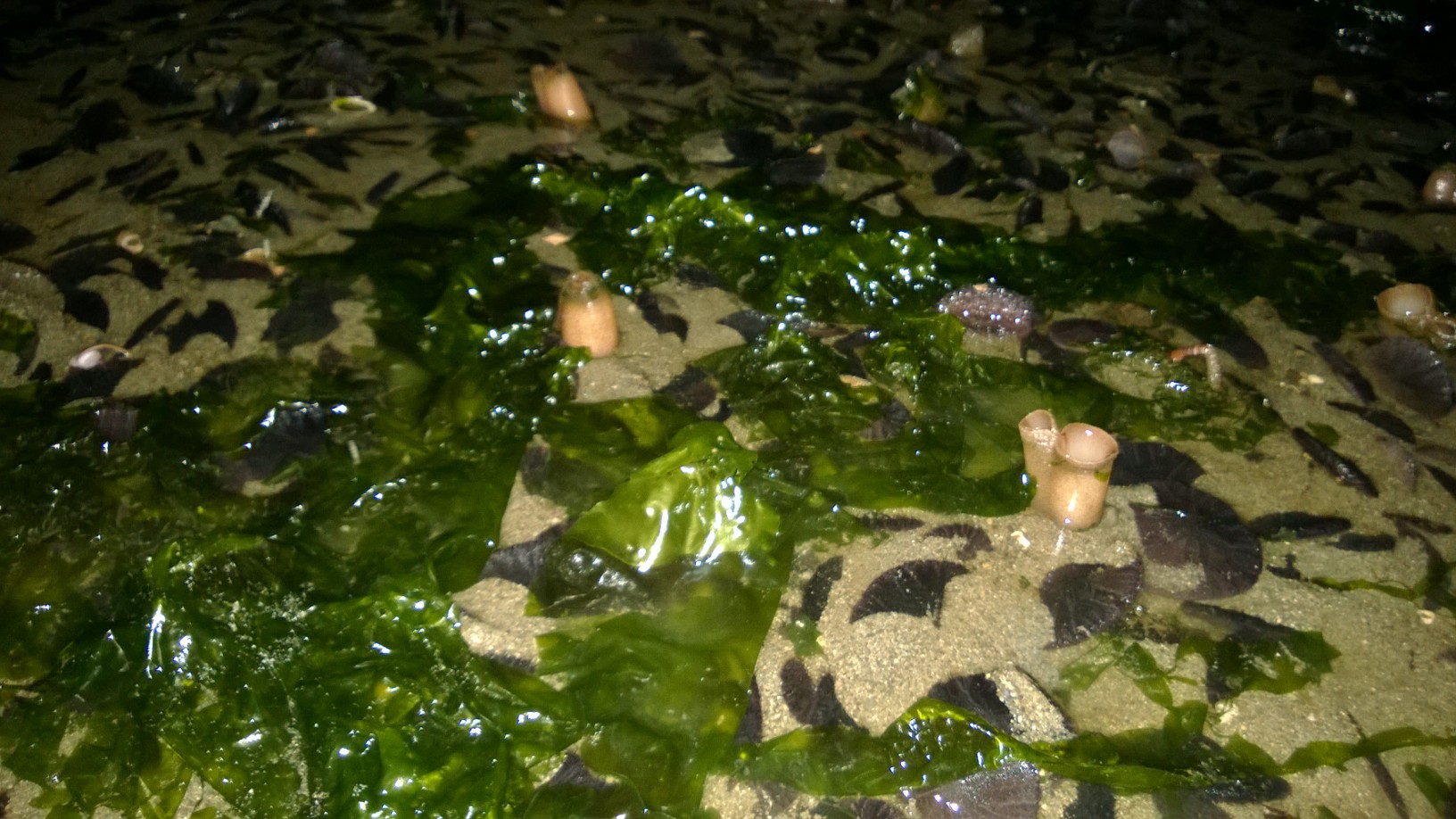 Brian's photo shows the commensal relationship between sand dollars and geoduck. Geoduck survival is higher when sand dollars are present. It would appear they limit predation on the geoduck. It might be described as mutualism as it appears the sand dollars derive some benefit as well since they actively colonize geoduck beds. Photo taken in Shelton, WA.
December 2014 - Paul Taylor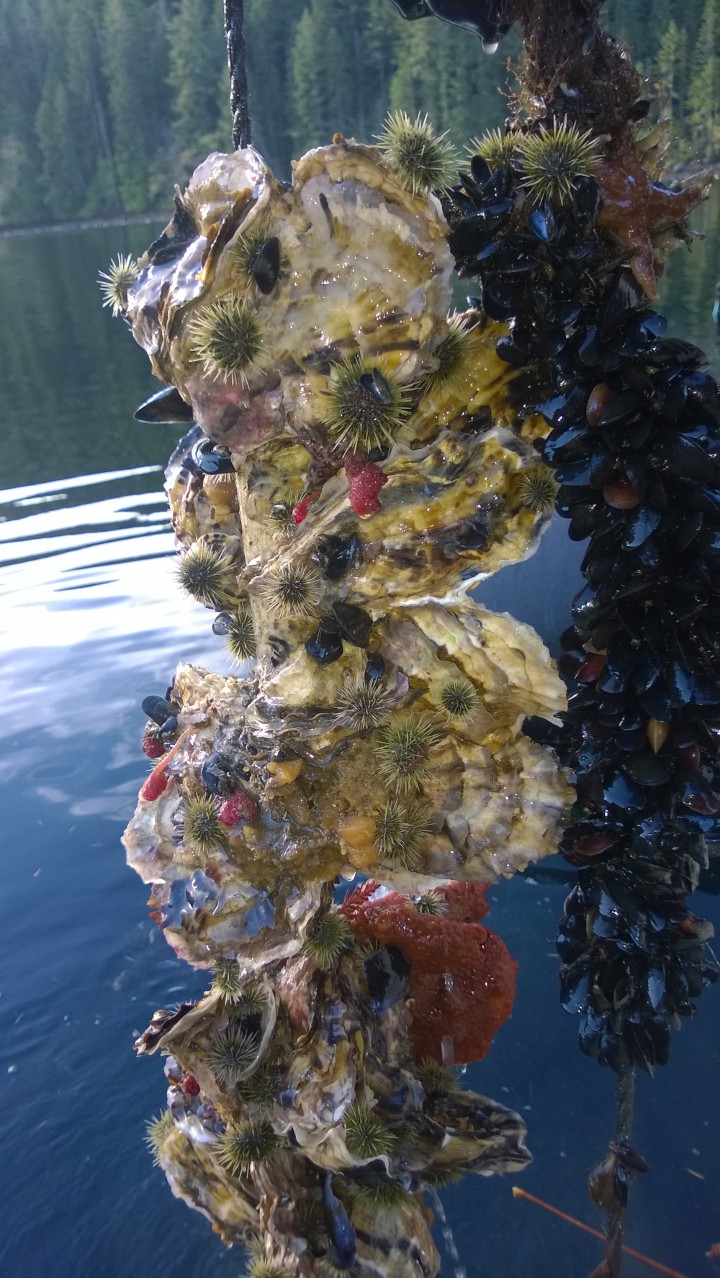 Paul's calls his photo "floating oyster culture." As you can see there is quite the zoo, including sea urchins, mussels, and a variety of sponges. Photo taken in Shelton, WA.