May - Nyle Taylor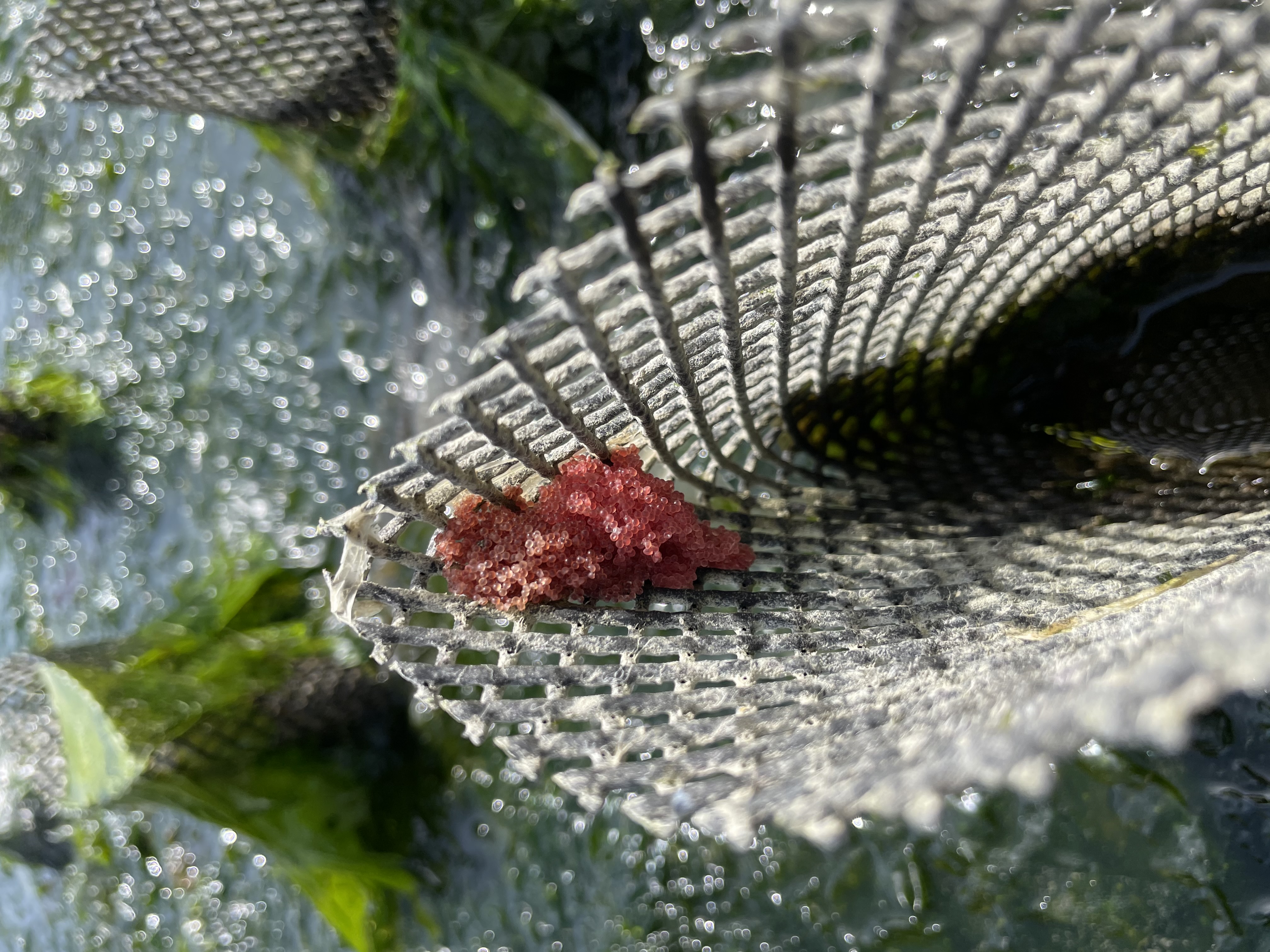 Nyle Taylor: Time and time again I witness nursery tubes protecting more than just the geoduck planted within. This is an image of Sculpin Eggs within a mesh tube on Harstine Island. It is common to find cockles, horse clams, small crab and more taking refuge within the nursery tubes. Sculpin eggs are another example of how many species take advantage of the temporary placement of these tubes to increase their rate of survival.
April - Rebecca Richards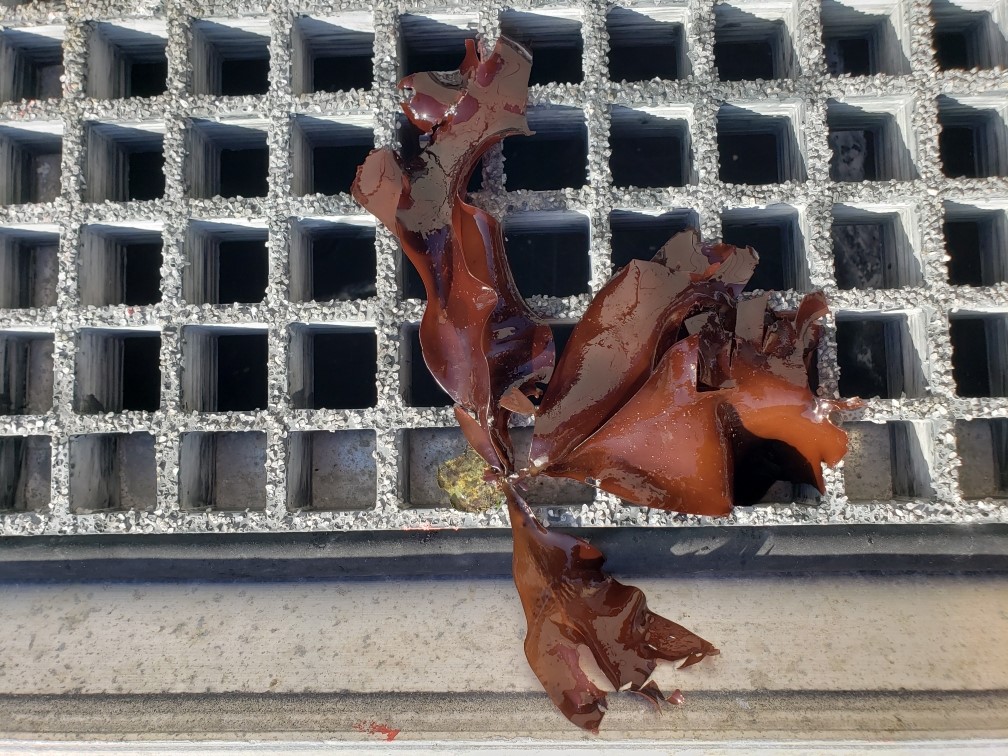 Rebecca Richards: FLUPSY at Tuna Harbor in San Diego providing safe harbor to Palmaria and attached Olympia so both can tend to their water quality cleanup jobs.
February - Andrew Johnson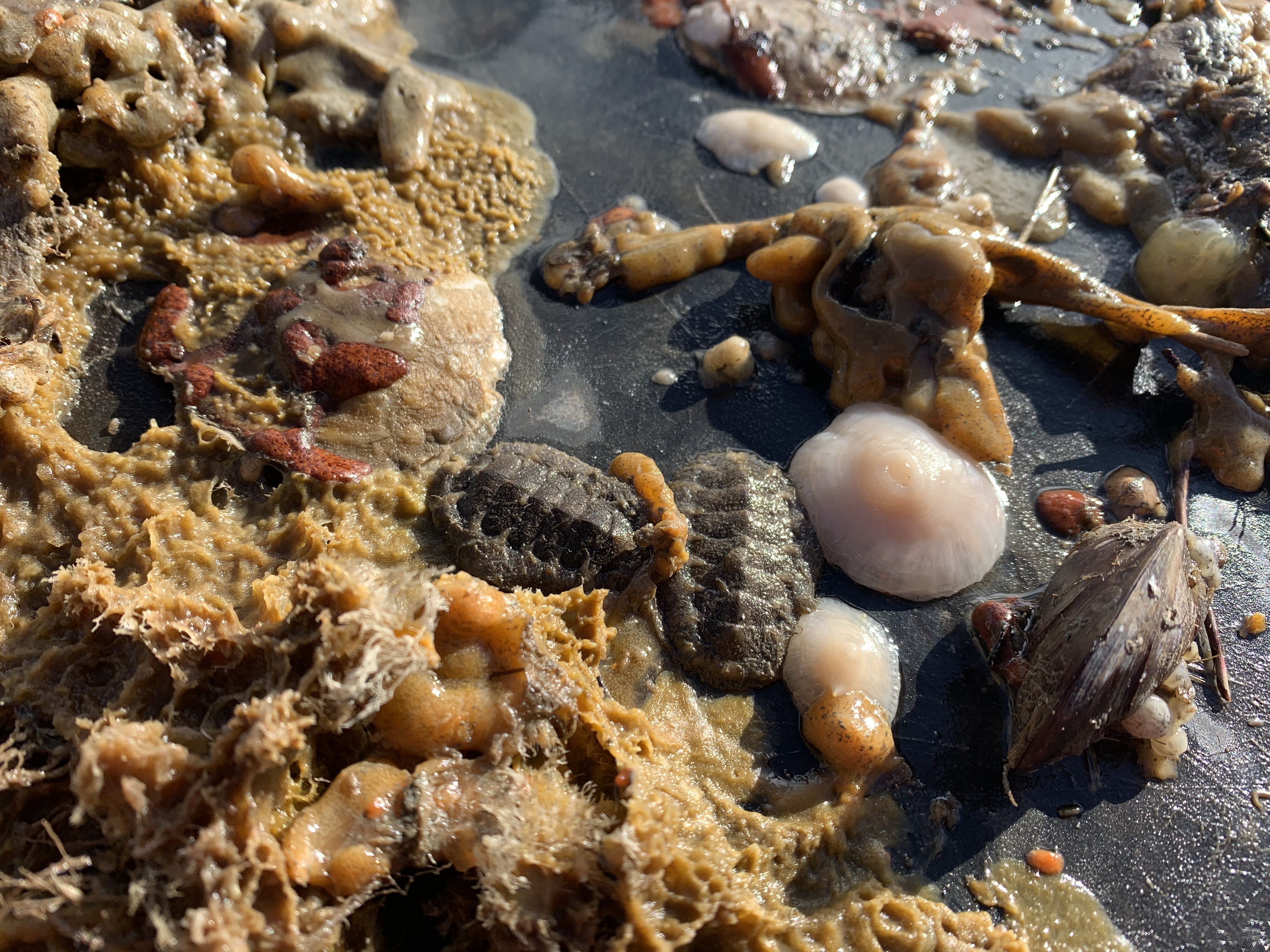 Andrew Johnson: Raft floats for oyster wet storage provide nurseries for important invertebrates such as marine chitons pictured here, as well as habitat for a whole host of sponges and mussels that help filter the water.
January - Matt Griffin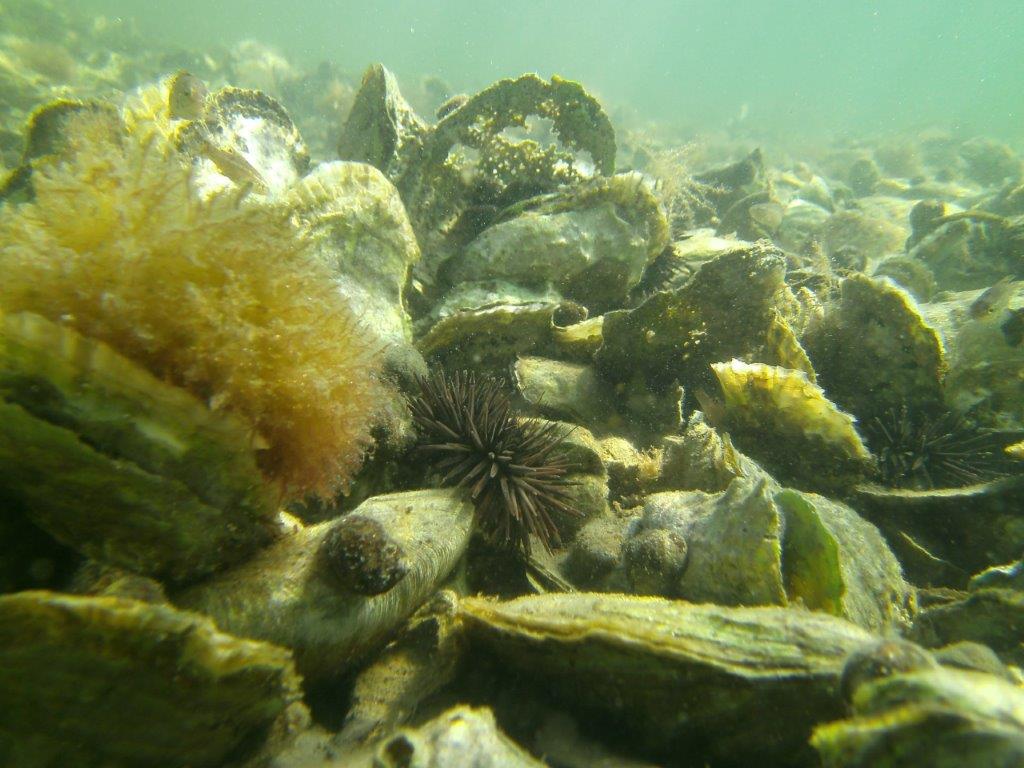 Matt Griffin: Resorted oyster reef in Great Salt Pond, Rhode Island providing excellent habitat for juvenile cunner and purple sea urchins.