May - Jeremy Esposito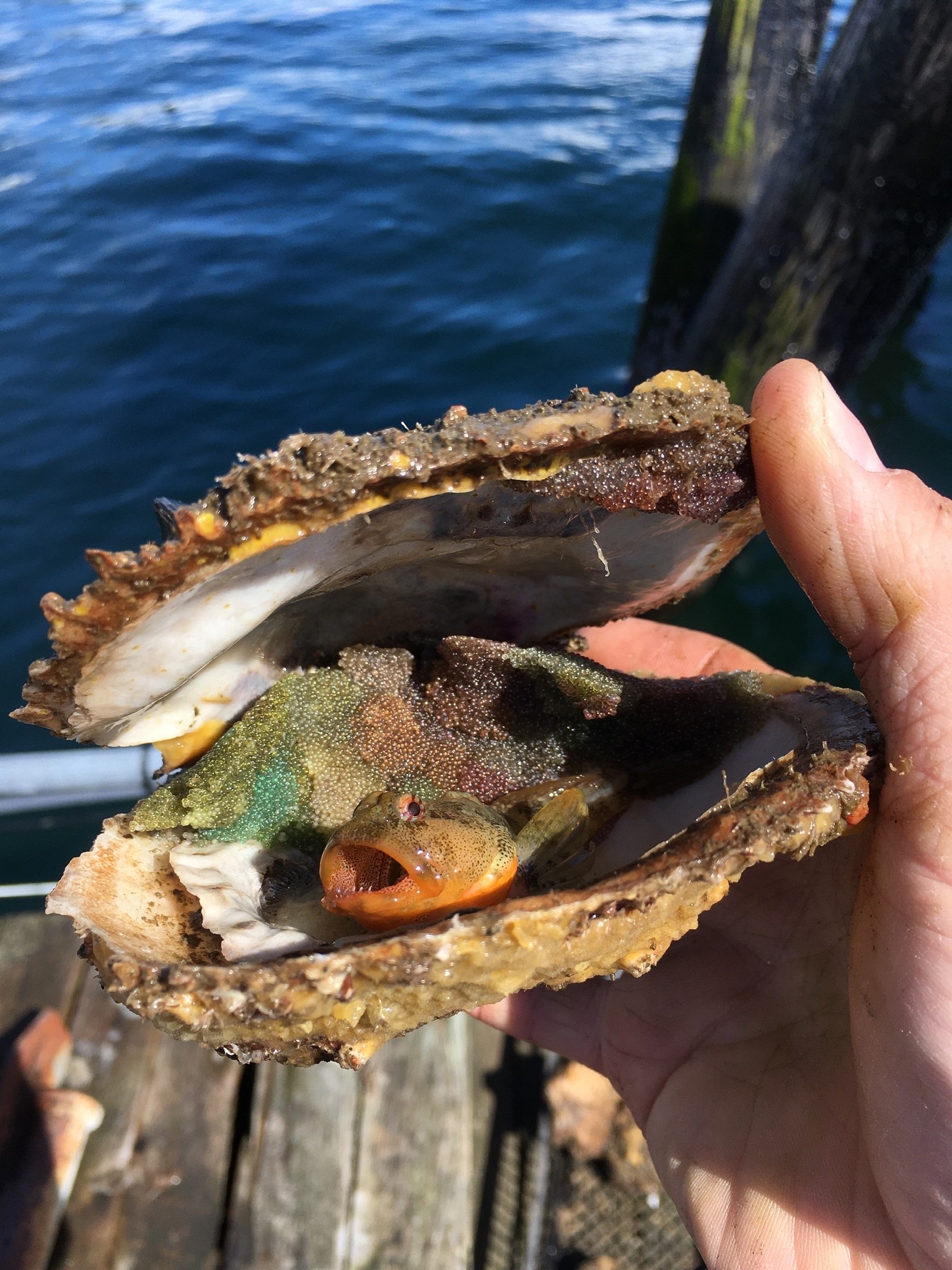 Jeremy Esposito: Although stock checks of scallop broodstock lead to reports of mortality, we tend to get a kick out of the new residents. Pictured here is a purple-hinged rock scallop repurposed. Looks to me like a sculpin (?), nesting below Manchester's NMFS Sablefish pens.
April - Sergio Guevara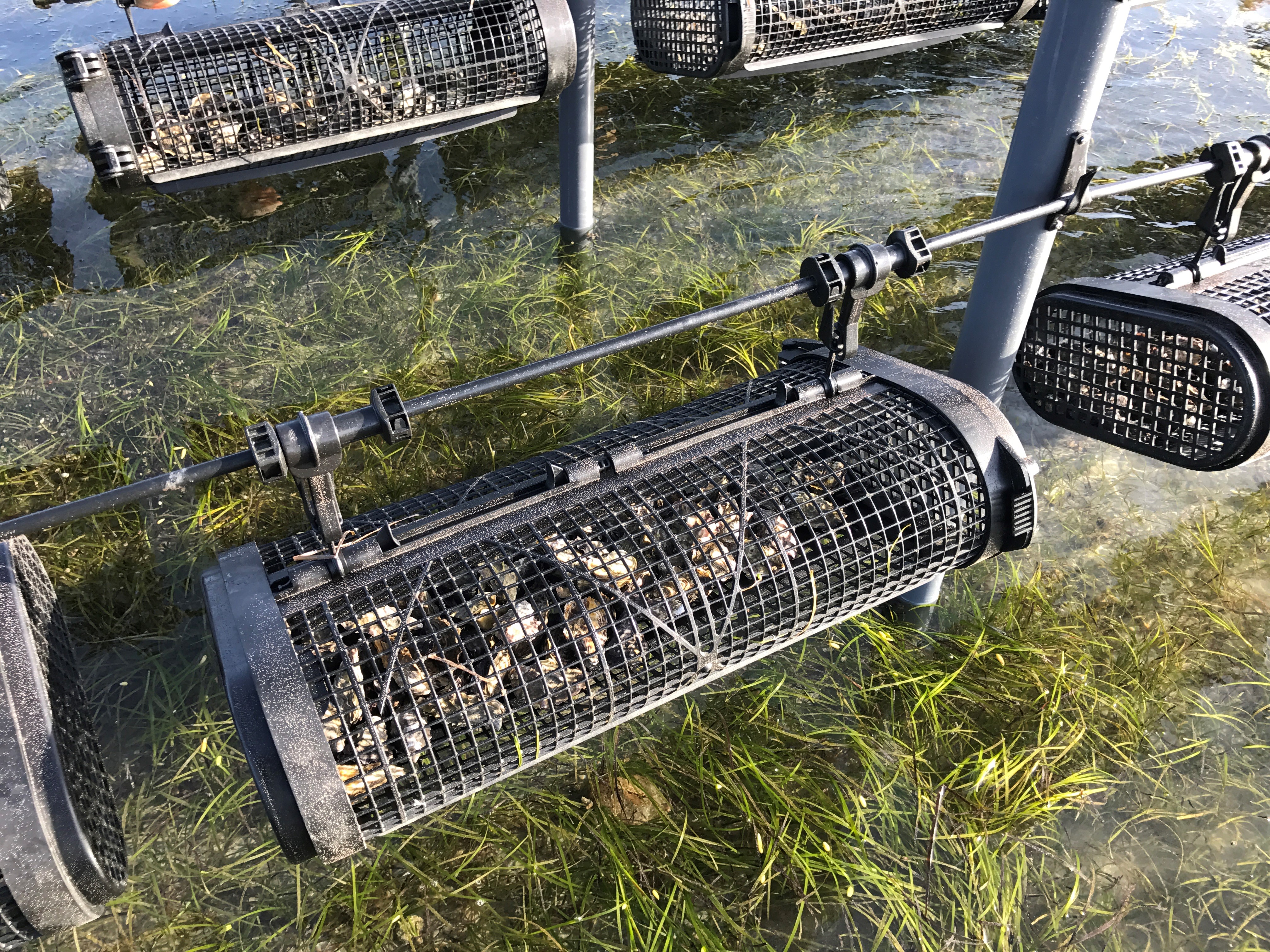 Sergio Guevara: The picture shows the happy coexistence of the oyster growing gear with Eelgrass (Zostera marina) bed. Eelgrass is the nursery ground for many aquatic species. Eelgrass gets the benefit of the oyster excrete that act as a fertilizer for the plant.
February- Katie Houle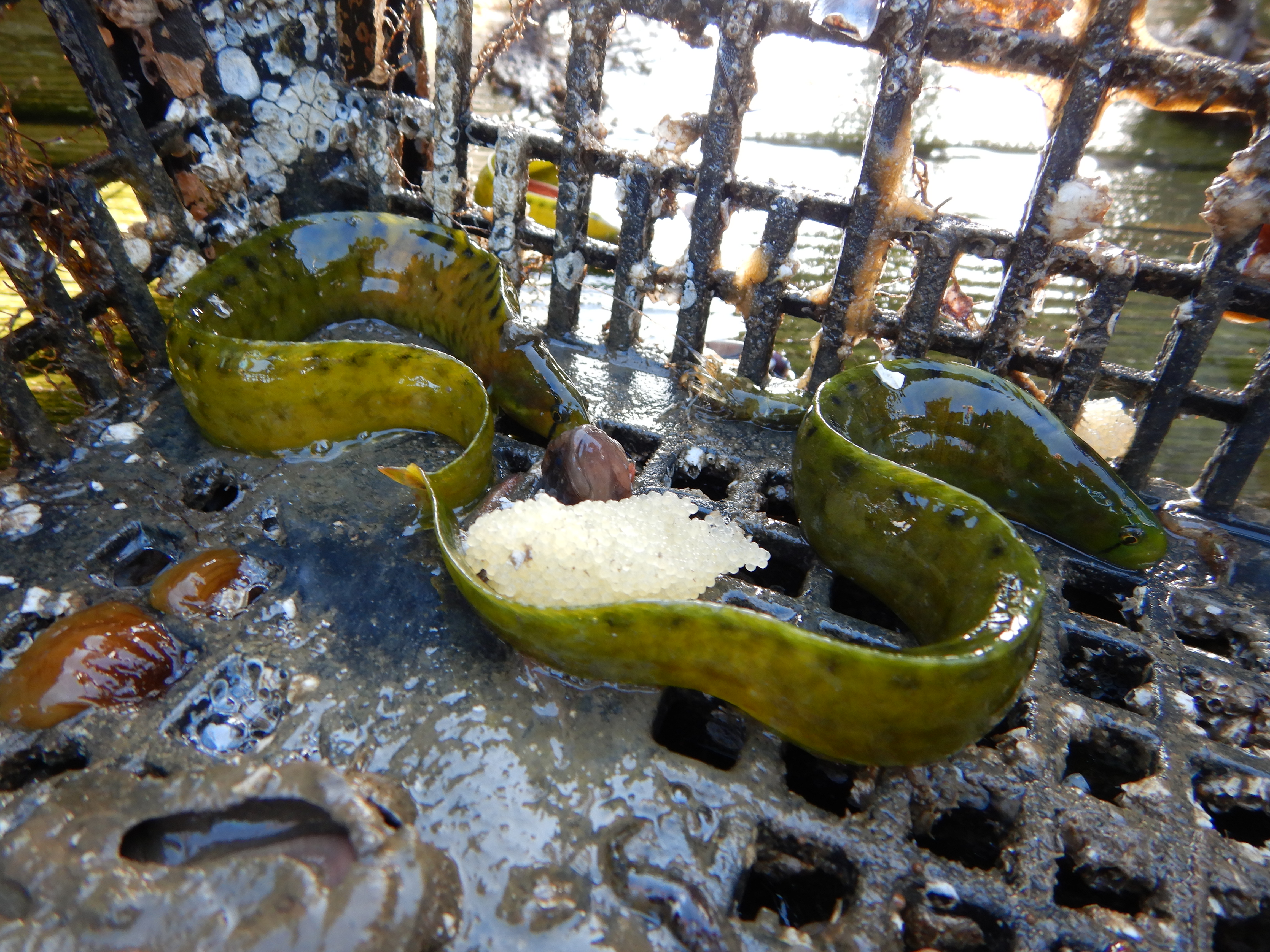 Katie Houle: Brilliant green penpoint gunnels guard their eggs in our trays growing rock scallops in Sequim Bay. Gunnels are one of the many colorful species that find these trays a safe haven for feeding and breeding!