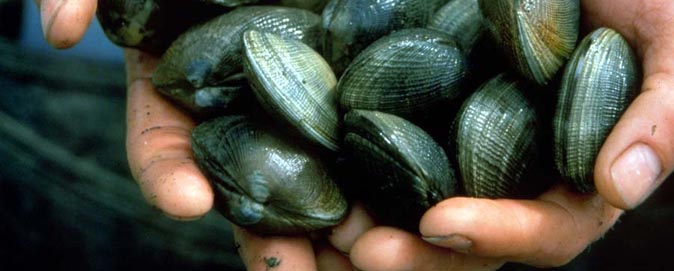 Founded in 1930, the Pacific Coast Shellfish Growers Association (PCSGA) represents growers in Alaska, Washington, Oregon, California, and Hawaii. Our members grow a wide variety of healthy, sustainable shellfish including oysters, clams, mussels and geoduck.
PCSGA works on behalf of its members on a broad spectrum of issues, including environmental protection, shellfish safety, regulations, technology, and marketing.
The standards for farming practices are founded on PCSGA's Environmental Codes of Practice, which are based on all the relevant science available on the benefits and effects of shellfish farming.