75th Annual Shellfish Conference and Tradeshow
September 20-22, 2021
The PCSGA and NSA-PCS Shellfish Conference and Tradeshow is an opportunity for growers, researchers, agency staff, industry partners and students to explore new research findings, consider public policy issues facing the shellfish industry, and to share stories and learn from each others' experiences.
While we will miss seeing you in person, we are excited that this VIRTUAL meeting will offer new opportunities to expand participation and remove geographical barriers.
(Please note, the Conference and Tradeshow presentations will not be recorded.)
Three jam-packed days, Monday through Wednesday, Sept 20-22, 2021:
Keynote Panel:  Diversity, Equality, and Inclusion

Michael Acquafredda, NOAA, Ocean Acidification Program
Amelia-Juliette Demery, Cornell University, Dept. of Ecology and Evolutionary Biology
Imani Black, Chesapeake Bay Shellfish Farmer, and Founder of Minorities in Aquaculture
Blair Paul, Skokomish Tribe

John Lentz Profiles in Innovation Speaker Series

Evan Ward, University of Connecticut, Dept. of Marine Sciences


40+ live presentations with opportunities to participate in Q&A
3 Workshops: Polydora, Green Crab, PNW Crab Research Group
Tradeshow Spotlights
NSA Student Awards
NSA Silent Auction
NSA Silent Auction:
The NSA-PCS silent auction will be hosted online (www.32auctions.com/shellfish). All proceeds go to support student involvement in shellfish science. Bid often and bid high for the amazing items you've come to expect from the auction, such as artwork, gift certificates, shellfish products, crafts, and apparel, to name just a few.  We invite you to peruse the selection of one-of-a-kind treasures!
Wednesday, Sept. 22, John Lentz Profiles in Innovation Speaker Series:  J. Evan Ward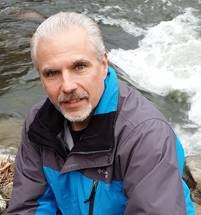 J. Evan Ward is the Head of the Department of Marine Sciences at the University of Connecticut. He was awarded a Ph.D. in Marine Biology and Biochemistry from the University of Delaware in 1989 and received the E. Sam Fitz Award for greatest aptitude for professional development in marine studies from the University.  As a professor of marine sciences at UConn, Ward has been the recipient of a National Science Foundation Career Award and two Fulbright Foreign Scholarships. He has been a visiting scholar at the University of Panama (2004) and University of Exeter in the UK (2011).  Ward also served as the lead PI and Director of a NOAA Oceans and Human Health training consortium, focusing on interdisciplinary research and training in coastal-ecosystems & human Health. In 2013, he was elected to the Connecticut Academy of Science and Engineering. Ward served as Treasurer, Vice-President, President, a Newsletter Editor of the National Shellfisheries Association. For the past 30 years, he has studied environmental physiology of marine, suspension-feeding invertebrates.  Recently, his research has focused on capture, ingestion and elimination of microplastics and nanomaterial by commercially important species, and the impacts of these particles on feeding and digestive processes.  His research is funded by grants from the USDA (National Institute of Food and Agriculture), NOAA-Marine Debris Program, and National Science Foundation (Integrative Organismal Systems). Ward has published over 80 scientific papers and book chapters, and has served on the Editorial Board of several scientific journals.
Tradeshow Spotlight
PCSGA's Allied members are a valuable asset to the industry and the Tradeshow Spotlight is a productive, efficient way to network with our members. Log into the Tradeshow Spotlight, (one 30-minute session each day), to give our Allied members a platform to share their latest and greatest products and services offered to the shellfish industry.  You might be surprised by what you learn!
Tradeshow exhibitors include:
Conference Dates: September 20 – 22, 2021
Registration Rates:
Member Rates              $150
Non-Member Rates     $280
Student Rates               $100
Registration Closes: September 15, 2021
[su_divider top="no" size="1″]
Tradeshow Registration:
We have designated "Tradeshow Spotlight" sessions throughout the conference that gives PCSGA Allied Members an opportunity to share their products and services with conference attendees.
If you are an Allied Member in good standing and want to participate, contact Connie Smith for more information (conniesmith@pcsga.org) or call the office at 360-754-2744.
Tradeshow Registration Closes: September 7, 2021
[su_divider top="no" size="1″]
Are presenters required to register for the meeting?
Yes. All presenters must register for the meeting. Please note that abstract submission does not register you for the meeting. Registration will be required to present, view presentations, ask questions and participate in live sessions.
Are students required to register?
Yes. Whether you are a presenter or an attendee, you must register.
Is there financial assistance for students?
Yes. Financial assistance is available to students for conference registration. Students requiring financial assistance should indicate a request with their abstract. Questions regarding financial assistance may be directed to NSA Treasurer Sandy Zeiner at szeiner@nwifc.org
Why is there a registration fee?
Convening the 75th Annual Shellfish Conference & Tradeshow requires the purchase of sophisticated technology with licensing fees to deliver invited presentations and oral sessions with an unprecedented combination of synchronous and asynchronous elements. In addition to covering the costs of technology, registration fees support the labor needed to execute the virtual event to assist both presenters and attendees, including cybersecurity support.
Will there be Student Awards this year?
Yes. NSA-PCS will present an award for the best student presentation at the conference. If you are a NSA-PCS student member (in good standing) and wish to be considered, please state your interest by checking the box on the Abstract Submission Form. Student presenters must be enrolled in an accredited post-secondary institution (or recently graduated) at the time of submission to be considered for an award.
[su_divider top="no" size="1″]
What virtual platform will the conference be using?
We will be using Zoom Webinar and Meetings platforms. They are user-friendly, but if you want to prepare yourself before the event, watch these tutorials below.
[su_youtube url="https://youtu.be/-s76QHshQnY"][su_youtube url="https://youtu.be/ygZ96J_z4AY"]
How will talks and workshops be presented?
Majority of the talks and workshops will be live with each presenter sharing their screen and controlling their own advancement of slides. Time allowed for standard presentations is 12 minutes, with 3 minutes for Q&A.
Watch this Zoom tutorial on how to share your screen:
[su_youtube url="https://youtu.be/YA6SGQlVmcA"]
Will Q&A sessions be live?
Yes. Attendees will not be able to verbally ask questions during the Q&A, but are encouraged to utilize the chat feature within Zoom to post questions. Depending on available time, the moderator will ask those questions live for the presenter to answer.
[su_divider top="no" size="1″]
What if I need to cancel my presentation?
When you submit an abstract online, you essentially commit to presenting that talk at the conference. You are highly encouraged to keep that commitment. If, however, you are faced with unforeseen extenuating circumstances that prevent you from giving your talk, you must find someone to give your talk in your absence, and notify conference personnel immediately by emailing pcsga@pcsga.org
What if I need to cancel my registration?
You many cancel your registration following the policy outlined below. You can email conniesmith@pcsga.org or call the office at 360-754-2744
[su_box title="Conference Cancellation Policy:" style="soft" box_color="#3747a2″]By Monday, Sept. 6, 2021 – $20 administration fee
TBD – 50% refund
TBD – No refund[/su_box][/su_tab] [/su_tabs]