75th Annual Shellfish Conference and Tradeshow
September 20-22, 2021
The PCSGA and NSA-PCS Shellfish Conference and Tradeshow is an opportunity for growers, researchers, agency staff, industry partners and students to explore new research findings, consider public policy issues facing the shellfish industry, and to share stories and learn from each others' experiences.
While we will miss seeing you in person, we are excited that this VIRTUAL meeting will offer new opportunities to expand participation and remove geographical barriers.
Three jam-packed days, Monday through Wednesday, Sept 20-22, 2021:
Keynote Panel: Diversity, Equality, and Inclusion
John Lentz Profiles in Innovation Speaker Series: Evan Ward, Univ of Connecticut, Dept of Marine Sciences

40+ live presentations with opportunities to participate in Q&A
3 Workshops: Polydora, Green Crab, PNW Crab Research Group
Tradeshow Spotlights
NSA Student Awards
NSA Silent Auction
NSA Silent Auction:
The NSA-PCS silent auction will be hosted online (www.32auctions.com/shellfish). All proceeds go to support student involvement in shellfish science. In addition to the amazing items you've come to expect from the auction (e.g., artwork, gift certificates, shellfish products, crafts, apparel, etc.), we've got something new for your bidding pleasure… Challenges!
Many of your favorite shellfish folks have graciously donated their, um, bodies, for your auction amusement by agreeing to do challenges. Is there a grower you'd like to see do a mud angel at a midnight low tide? How about a shellfish scientist doing the polar bear plunge on a cold November morning? Challenges are meant to be silly, funny, and only slightly humiliating (but it's for a good cause). The successful bidder wins a video of the challenge performing the challenge.
Regardless of whether you bid on the standard items or the challenges, remember, it's for the students!
Conference Registration Tradeshow Registration Submit Abstracts
John Lentz Profiles in Innovation Speaker Series: J. Evan Ward (Wednesday, Sept. 22)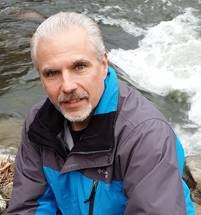 J. Evan Ward is the Head of the Department of Marine Sciences at the University of Connecticut. He was awarded a Ph.D. in Marine Biology and Biochemistry from the University of Delaware in 1989 and received the E. Sam Fitz Award for greatest aptitude for professional development in marine studies from the University. As a professor of marine sciences at UConn, Ward has been the recipient of a National Science Foundation Career Award and two Fulbright Foreign Scholarships. He has been a visiting scholar at the University of Panama (2004) and University of Exeter in the UK (2011). Ward also served as the lead PI and Director of a NOAA Oceans and Human Health training consortium, focusing on interdisciplinary research and training in coastal-ecosystems & human Health. In 2013, he was elected to the Connecticut Academy of Science and Engineering. Ward served as Treasurer, Vice-President, President, a Newsletter Editor of the National Shellfisheries Association. For the past 30 years, he has studied environmental physiology of marine, suspension-feeding invertebrates. Recently, his research has focused on capture, ingestion and elimination of microplastics and nanomaterial by commercially important species, and the impacts of these particles on feeding and digestive processes. His research is funded by grants from the USDA (National Institute of Food and Agriculture), NOAA-Marine Debris Program, and National Science Foundation (Integrative Organismal Systems). Ward has published over 80 scientific papers and book chapters, and has served on the Editorial Board of several scientific journals.
Tradeshow Spotlight
PCSGA's Allied members are a valuable asset to the industry and the Tradeshow is normally a fun and exciting way to network with our members. This year we will be hosting "Tradeshow Spotlights" within the conference (one each day) to give our Allied members a platform to share with the attendees their latest and greatest products and services offered to the shellfish industry.
Don't miss this opportunity to hear from our Allied members!
Allied members will be listed after they submit their registration.