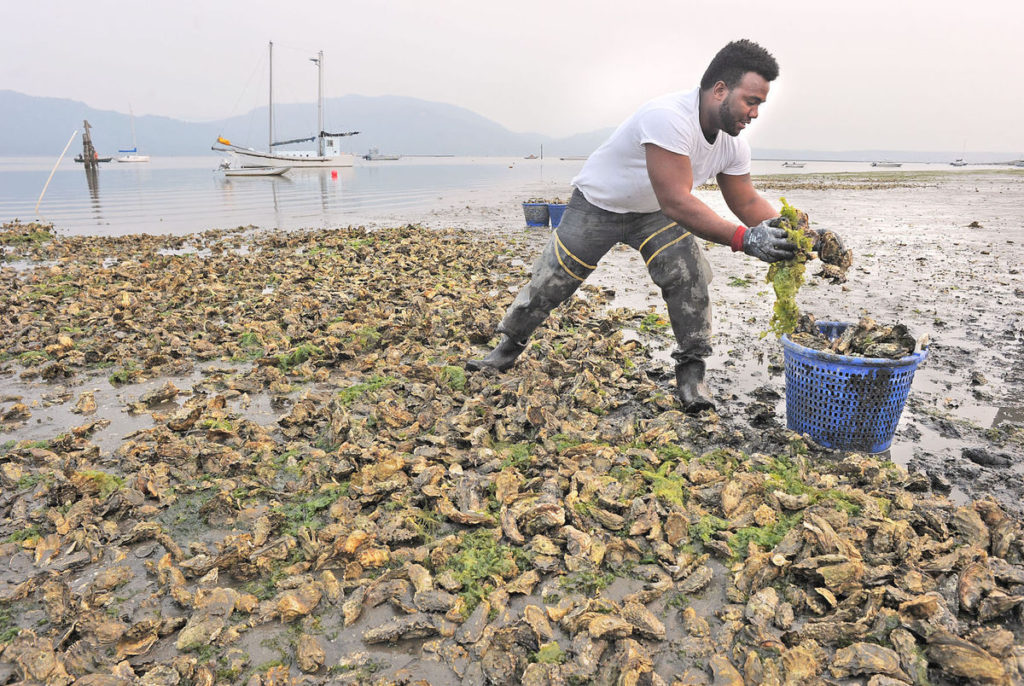 SAMISH BAY — Farmhands were back to work Thursday gathering oysters from Samish Bay following a two-week harvest closure due to illnesses traced back to oysters gathered from the bay in August.
Scott Blau of Blau Oyster Co. and Bill Dewey of Taylor Shellfish Farms said the Samish Bay companies are glad that oyster harvest has resumed.
"Samish is a key growing area for us for our very popular shigoku oysters and we are looking forward to getting them back on line," Dewey said.