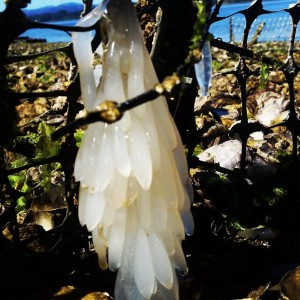 Congratulations to Shina Wysocki
August's winning photo in our Ecosystem Services Photo Contest!
Pacific squid (Loligo opalescens) eggs clench to oyster fence. Each of the 2-3 inch cylindrical cases contain about 100 eggs. These eggs will eventually hatch into 10-tentacled mollusks with a life span of no more than 1 year!