Congratulations to the November WINNER of the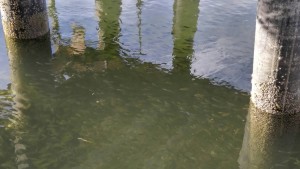 Ecosystem Services Photo Contest, Lisa Long Rock Point Oyster Company.
A very large school of young Perch seek food from the crew sorting oysters and refuge from predators under our dock in Tarboo, North Dabob. At times, there were so many you could barely see the bottom under the dock!