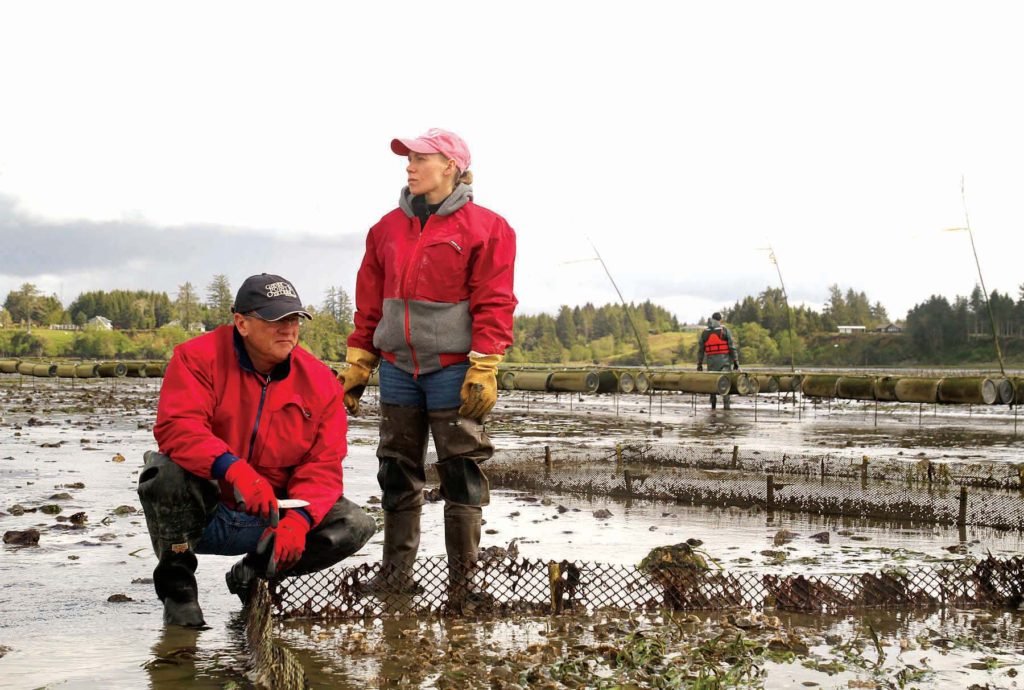 The Washington Shellfish Initiative is a convergence of the National Oceanic and Atmospheric Administration's (NOAA) National Shellfish Initiative and the State's interest in promoting a critical clean water industry. While the initiative supports Governor Gregoire's goal of a "dig-able" Puget Sound by 2020, it also encompasses the extraordinary value of shellfish resources on the coast. As envisioned, the initiative will protect and enhance a resource that is important for jobs, industry, citizens and tribes.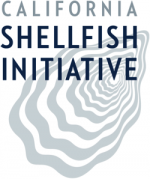 The California Shellfish Initiative is a collaborative effort to restore and expand California's shellfish resources.
The Initiative will harness the creative talents of shellfish growers, local, state, and federal resource managers and environmental leaders. The Initiative's goals are to protect and enhance our marine habitats, foster environmental quality, increase jobs, improve agency coordination and communication, and strengthen coastal economies. Read more
Additional Material
This "Position Paper" presents the views of California members of the Pacific Coast Shellfish Growers Association (PCSGA).  This information is intended to contribute to the dialogue among participants at the September 5th Shellfish Stakeholder Workshop in Sacramento.  Additional information is available on the PCSGA website at https://pcsga.org/shellfish-initiative/
We welcome feedback on this Position Paper, either at the workshop or on our website. Please send your comments or questions to the PCSGA Executive Director at: margaretpilaro@pscga.org.
In 2015, the Oregon Legislative Assembly passed House Bill 2209 which established the state's policy to:
Enhance and expand cultivated shellfish production;
Conserve, protect and restore wild populations of native shellfish; and
Improve water quality and the health of aquatic and marine habitats.
The Joint Interim Task Force on Oregon Shellfish (the Oregon Shellfish Task Force) was created to advance this policy by developing the framework and recommendations for an Oregon Shellfish Initiative. The Oregon Shellfish Task Force was composed of representative members with broad interests including shellfish mariculture, commercial and sport harvests, seafood safety, tribal perspectives, resource conservation and public education.
The Oregon Shellfish Initiative is envisioned as a multi-year, collaborative and cooperative effort that focuses the activities of state and federal agencies, coastal tribes, local governments, private shellfish growers, academia, non-governmental organizations and public stakeholders to achieve mutual benefits with regard to shellfish resources. The collaborative partnership will continue to bring together elected officials, industry operators, agency resource managers, scientists, restoration practitioners, school groups and other participants in an integrated enterprise designed to advance management oversight, enhance production, conduct critical research, improve water quality, assess wild shellfish stocks, and conserve and restore Oregon's diverse shellfish resources.
SUMMARY OF TASK FORCE RECOMMENDATIONS:
The Oregon Shellfish Task Force developed a set of specific recommendations for each of the following areas:
Encourage collaboration and state agency leadership;
Enhance shellfish production;
Develop best management practices;
Understand the impacts of ocean conditions;
Evaluate socioeconomic costs and benefits;
Increase public education, outreach and enhance recreational opportunities;
Assess wild shellfish stocks; and
Restore native shellfish